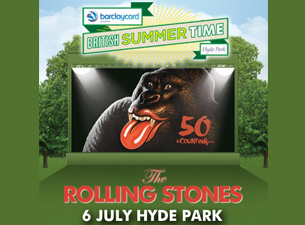 Rock/Pop
Rolling Stones Tickets
Rolling Stones Tickets and Concert Dates
Biography
The Rolling Stones, one of rock's most revered and influential bands, formed in London in 1962. Known for their rebellious spirit and blues-based rock 'n' roll, the Rolling Stones defined themselves as the dark, pessimistic band of the '60s British Invasion.

The band is also widely admired for their live shows, due in large part to the entertaining stage performances of lead singer Mick Jagger.

Some of the band's hit songs include Wild Horses, Jumpin' Jack Flash and Start Me Up. Few bands in history have achieved the elevated status and sustained popularity of the Rolling Stones.
Concert rain or shine: please dress appropriately