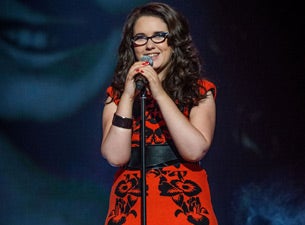 Rock/Pop
Andrea Begley Tickets
Andrea Begley Tickets and Concert Dates
Biography
The partially-sighted singer from Pomeroy, Northern Ireland chose to sing My Immortal by Evanescence, then joined her mentor's Danny O'Donoghue's band The Script to perform Hall Of Fame and finally sang Angel by Sarah McLachlan before being announcing the winner of the second series of the BBC singing competition.

On Friday evening, Andrea took to the stage in her home town of Pomeroy to perform and thanked everybody for their support.  She was also presented with a civic award by Cookstown District Council to recognise her achievement.

After winning The Voice, Andrea has signed a record deal with Capitol Records.