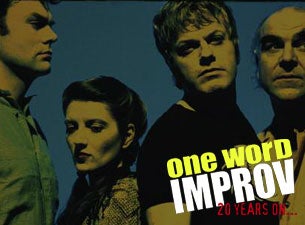 Comedy
Eddie Izzard - One Word Improv Tickets
Eddie Izzard - One Word Improv Tickets and Event Dates
Show Details
After 20 years they're back! One Word Improv, the return. 
Stephen Frost (Impro Allstars) Suki Webster (Paul Merton Impro Chums) Neil Mullarkey (Comedy Store Players) and some bloke they met in a pub, Eddie Izzard, or something. You give them one word and off they go! No script, no rehearsals... but laughs aplenty.  
Pure Impro, pure enjoyment, puerile. What more could you want? Old hands, new laughs.
One night only!