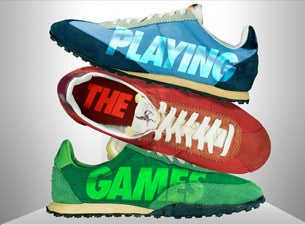 More Sport
Kriss Akabusi Tickets
Kriss Akabusi Tickets and Event Dates
Information

Part of the Criterion Theatre's Playing The Games, a programme of work which will celebrate both artistic and sporting talent featuring emerging and established actors, leading comedians, musicians, playwrights and Olympians.  

Lunchtimes with....

Each lunchtime at 1pm a leading performer will interview a world-renowned sporting legend or Olympian on the stage of the Criterion Theatre.

Monday 30 July - Television presenter and columnist Rick Edwards will interview Kriss Akabusi the 4 x 400 metre relay Silver medallist.