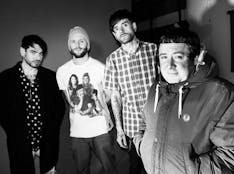 About
Galway four piece receiving much critical acclaim in both Ireland and UK
Slyrydes are a four piece band from Galway city. Between March and October 2019, Slyrydes released their first four singles to much critical acclaim both nationwide and in the UK. Paul McLoone (Today fm/The Undertones) has championed the band since the first single "Mental Health".
The band have worked with Daniel Doherty in Darklands studios, Dublin (Fontaines DC/Vulpynes / Damien Dempsey) on every single so far.
Slyrydes are currently working on their debut album while playing select shows around Ireland.