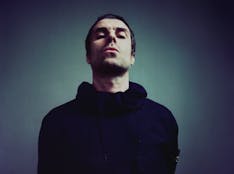 Events
International Events
8 Events
About
Liam Gallagher's eagerly anticipated second album Why Me? Why Not is out now.
The reaction to the lead single Shockwave was biblical. It shot straight to the top of the Official Vinyl and Trending Charts, in the process underlining Liam Gallagher's status as a rock star who speaks to new and established fans alike. And his current momentum has continued to explode..
In October 2017 Liam released his debut solo album, As You Were, which went straight to Number 1 in the UK & Ireland.
In the UK, the album was one of the biggest albums of the year, having exceeded 100,000 first week sales and out-selling the rest of the Top 20 combined. It is the UK's biggest selling vinyl of the past 20 years.
FAQS
Liam rose to fame as the frontman and lead vocalist of the Manchester rock band Oasis. One of the biggest British exports of all time, Oasis sold over 75 million records and regularly sold out stadiums across the globe. After the dissolution of Oasis in 2009, Liam founded the band Beady Eye who released albums in 2011 and 2013 before calling it quits in 2014.

In 2017, Liam released his solo debut album As You Were . The record saw Gallagher return to the sound that first made him famous and was a hit with critics and fans, topping the Official UK Albums Chart on release and receiving praise from the likes of NME, Rolling Stone and Q.

Liam Gallagher plays Ormeau Park, Belfast on 30 June 2021 as part of Belsonic 2021. Special guests are IDLES.