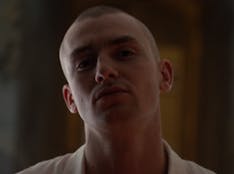 Events
International Events
1 Events
About
Dublin native Malaki is carving out his place in Irish Hip-Hop
Bursting onto the scene in January with the powerful, spoken-word epic "Call us By Our Names", Dublin native Malaki has been carving out his place in Irish Hip-Hop ever since, with an acute sense of lyricism and performance.
Experimenting with a variety of hip-hop styles, including poetry and spoken-word, Malaki synthesises a rich and original interpretation of Dublin life and seamlessly fuses personal expression with sharp social and political critique. Songs like 'From Grace' and 'Cuppa Tea' display an ability to craft witty, tongue-in-cheek lyrics injected with an air of self-aware braggadocio, while tracks such as 'Love Through A Cigarette' and 'J.A.C.K.' reveal a more introspective, socially invested side.
Already backed by great momentum and a strong foundation of dedicated fans, Malaki shows no signs of slowing down.