Welcome to 3Plus Presale Tickets

We know you love live music, that's why 3Plus brings you the best live music experiences that Ireland's got to offer. Check out the 3Plus Lounge, Three's customer-only bar at 3Arena or visit our exciting brand experiences at Longitude and Electric Picnic. Don't forget there are amazing 3Plus competitions every month for music lovers like you!

3Plus presales now reside at https://shops.ticketmasterpartners.com/3plus
| | |
| --- | --- |
| | Loading... |
TERMS AND CONDITIONS

THREE ADVANCE PRESALE TERMS & CONDITIONS
--------------------------------------------

1. Three's advance presale ticket offer registration is open to Three mobile phone or broadband customer aged 16 years or over and is a on the date of registering to receive information about presale tickets ("Eligible Three customers") subject these terms, including but limited to paragraph 20.. If you are a Three prepay customer registering for the presale ticket offering, you acknowledge that by texting the word "Music" to 51020 you are 16 years of age or older. Three broadband customers with Netgear devices cannot avail of presale tickets unless they have a Three voice SIM.
2. Eligible Three customers who text the word "Music" to 51020 will be registered to receive information from Three via sms about tickets for Events taking place at the Venue ("Registered customers")
3. Registered customers will receive an sms providing information about tickets for acts or performances ("Events") at the Three Arena, Docklands, Dublin 2 ("Venue"). Registered customers may either log into 3Plus to request a receive a unique case sensitive 8 digit password via sms that may only be used once during the applicable Offer Period and a URL that directs them to the relevant Ticketmaster promotions page password, or alternatively request a password via post by sending their personal details and the Event for which they require a presale code to Sponsorship Team, Three Ireland, 28/29 Sir John Rogerson's Quay, Dublin 2.
4. The password and URL provides Registered customers with the chance to purchase tickets for the Event during the Offer Period. Capacity restrictions may apply to the promotions online page during busy periods. Texts sent to 51020 are not charged.
5. Registered customers who wish to opt-out of receiving presale ticketing information can do so by sending the word "STOP" to 51020. There is no charge for STOP messages. Please note that a STOP message to 51020 will only remove Registered customers from the Presale Ticketing Service. It will not remove you from any other Three marketing communications or from 3Plus which can be done via My3, using our LiveChat Service at www.three.ie/cg or from our Contact Us Form http://www.three.ie/contact-us/.
6. The unique password will be texted to you once only. In the event you lose or delete the unique password before using it you will not be able to apply for presale ticketing for the Event. This will not prevent you from applying for presale ticketing for other events at the Venue.
7. If you have technical difficulties in completing the purchase of presale tickets you may contact the Ticketmaster Helpline on + 353 1 648 6060 during the hours of 8.30am
and 6pm, Monday to Friday.
8. By texting the word "Music" to 51020 you will be deemed to have read and accepted these terms and conditions.
9. Standard Ticketmaster purchase policies will apply to all ticket purchases.
10. The window during which Registered customers may purchase presale tickets ("Offer Period") may coincide with the general sale of tickets to the public. However, tickets will be reserved from the general sale as Three presale tickets as set out in these terms and conditions.
11.There are a limited number of these tickets available and the offer will run during the Offer Period or until the Three ticket allocation is sold out. The tickets for the specified dates will be allocated in a first come first served basis.
12. Nothing in these terms and conditions shall prevent a Three mobile phone or mobile broadband customer from attempting to purchase tickets through the general public allocation if desired.
13. Three's presale ticket offer does not guarantee access to particular or priority seats. Three is allocated a broad range of seats for each event and when booking tickets customers will have the option to choose where to sit from the range of seats available during an Offer Period as part of the presale ticket offer.
14. Ticket purchases may be refused or cancelled if more than the maximum ticket number is requested as per Ticketmaster purchasing terms and conditions or the presale ticket allocation is sold out or the Offer Period is closed or if Three or Ticketmaster reasonably believe that the purpose of the purchase is to enable commercial re-sale of the tickets.
15. Three accepts no responsibility for incorrectly completed, lost or delayed text responses or for delayed incomplete or unprocessed online or phone purchase transactions or for any failure by Ticketmaster to properly and securely administer ticket purchases.
16. For the purpose of administering the presale ticket allocation Three reserves the right to exchange information and data regarding applications for unique passwords with Ticketmaster.
17. Three and Ticketmaster's decision as to ticket allocations is final and no correspondence will be entered into.
18. Entrance to events is subject to the then applicable standard terms and conditions of entry to the Venue
19. Events may occasionally be cancelled after publication of a presale ticket offer for reasons outside Three's control. Three will endeavour to procure that persons who have purchased presale tickets shall be notified of such cancellations.
20. If you are a Prepay customer seeking to register Music for the first time you must have made a balance decrementing usage outbound event on your customer account in the previous 93 days prior to registration.
If you do not continue to make balance decrementing usage on your account in the previous 93 days you will not receive Event notifications.
21. This promotion is governed by Irish law.

ADDITIONAL INFO
PLEASE NOTE:
============
PLEASE ENTER YOUR 9 CHARACTER CaSe SeNsItIve PASSWORD YOU RECEIVED IN ORDER TO PROCEED SUCCESSFULLY WITH YOUR THREE PRESALE PURCHASE.
Related Links
I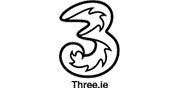 Related Links
Click for Three Presale Info