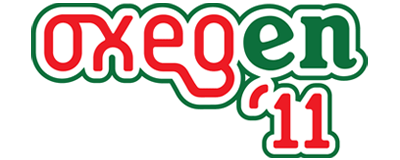 Deposit Option for Oxegen returns for 2011
Oxegen 7 - 10 July 2011

Oxegen are offering fans the opportunity to pay a E100 deposit to secure their Oxegen ticket(s).

Tickets available under part deposit option:

Oxegen 3 Day NO Camping

Oxegen 3 Day Weekend Camping

Oxegen 4 Day Weekend Camping

In choosing to part pay for your Oxegen Camping Ticket(s) you give Ticketmaster authorisation to auto debit from the same credit card used in this transaction on Saturday 23 April 2011 an installment and on the 30 June 2011 the balance amount per ticket for your Oxegen Ticket(s) owed. Service charge applies.

You understand and agree the part payment(s) per ticket is non refundable and not transferable.

Tickets are available on a first come first served basis and are limited to four per person, transaction, household and credit card. For every four tickets booked a free car parking space is available while stocks last.

Strictly 17's and over only - ID required and will be checked vigorously before entry. Under 17's will only be admitted if accompanied by guardian/relative 25 years or over who will sign for and accept responsibility for said person. Policy will be strictly enforced - persons who purchase and ignore conditions will be refused entry with NO refund.
| | |
| --- | --- |
| | Loading... |
FAQ

F.A.Q.

=======

- How much is the non-refundable initial payment?

* E100.00 per ticket

- What tickets are available for this delayed payment option?

* Oxegen 3 Day Weekend No Camping
* Oxegen 3 Day Weekend Camping
* Oxegen 4 Day Weekend Camping

- When will my card be automatically debited by Ticketmaster for the balance owed?

* Ticketmaster will auto debit the same card used to pay the nonrefundable initial payment on 23 April 2011 and the balance on 30 June 2011.

- Can I get a refund on or transfer my the initial payment?

* The initial payment(s) for Oxegen tickets are non refundable and can not be transferred, except where the event is cancelled or rescheduled and the Oxegen ticket(s) are subject to a refund as provided in our terms and conditions

- What if my card date expires, is stolen or is otherwise inactive before the auto-deduct dates?

* You are still obligated to pay Ticketmaster for the balance owed. Please contact our Customer Services department to arrange for alternative payment and assistance:

Phone Number: 0818 903001
Opening Hours: Monday to Saturday 09.30 to 18.00

- When the balance has been paid when can I expect my Oxegen ticket(s)?

* Your Oxegen ticket(s) will be sent out 5 days before the event.