The Book of Mormon Musical Dublin
Bord Gáis Energy Theatre, Dublin
The Book of Mormon Musical
About The Book of Mormon Musical 2020
The Book of Mormon is a multiple-time Tony, Olivier and Grammy award-winning show, written by Trey Parker and Matt Stone who are the creators of Emmy and Peabody award-winning television show South Park alongside Robert Lopez who is one of only fifteen artists to previously win all four major entertainment awards - Emmy®, Grammy®, Oscar® and Tony® Awards.
Since making its world premiere in March 2011 in New York, where it won nine Tony® Awards, including Best Musical, The Book of Mormon has been performed on three continents and won over thirty international awards. The musical has smashed long-standing box office records in New York, London, Melbourne, Sydney and cities across the U.S.
The plot of the comedic musical follows two Mormon missionaries, Elder Price and Elder Cunningham, as they work to spread the word of the church of the Latter-Day Saints. Set in a small town in Uganda, the Mormon pair attempt to navigate a whole new landscape while working on a mission to convert the inhabitants to their religion - with hilarious results.
Featuring songs such as Hello, Man Up and I Believe, attendees can expect huge musical anthems, ridiculously hysterical comedy and a show filled with dark humor throughout. Prepare yourself for a rollercoaster of emotions and a spectacularly good time.
The Book of Mormon Theatre Photo Gallery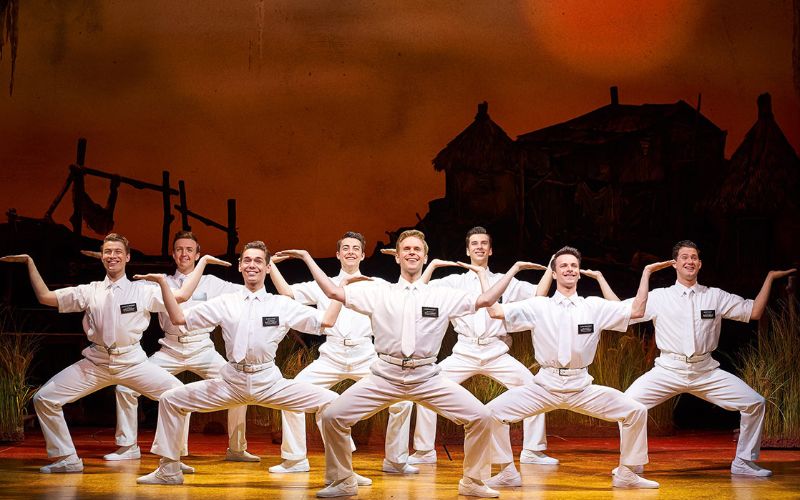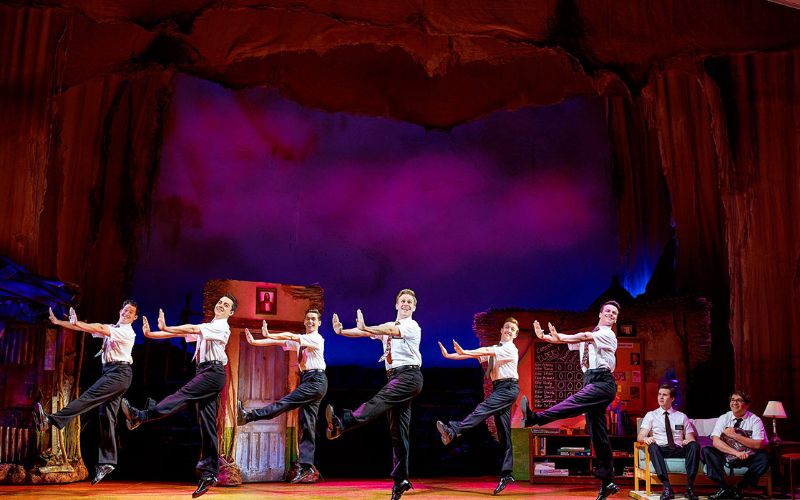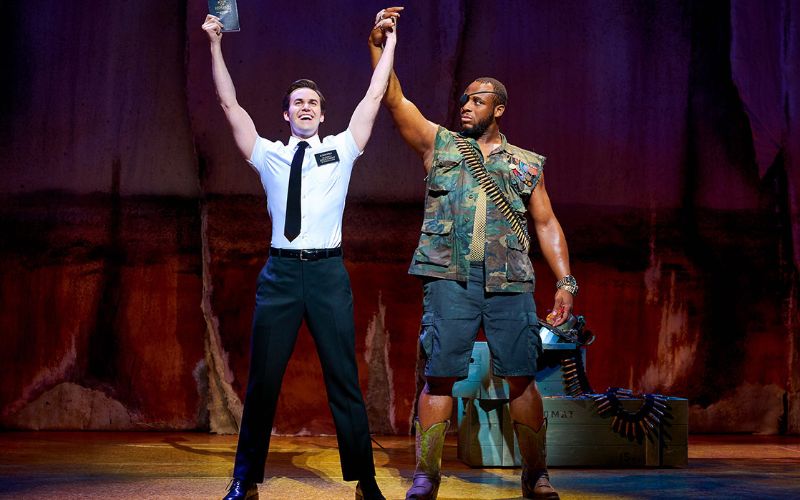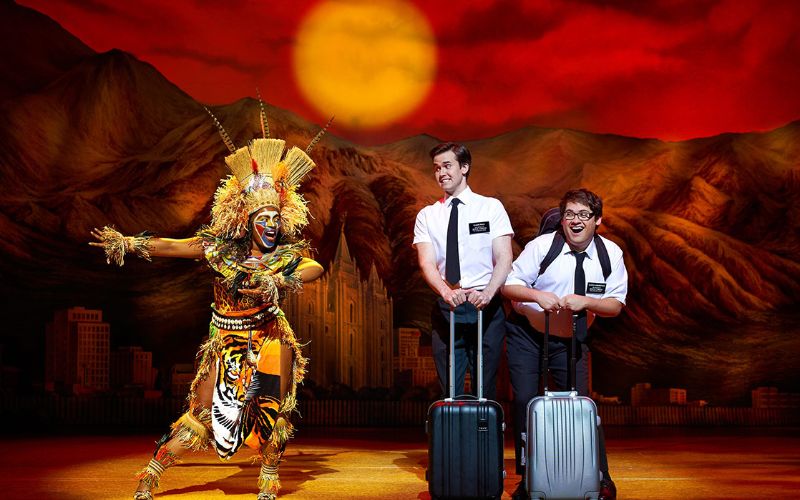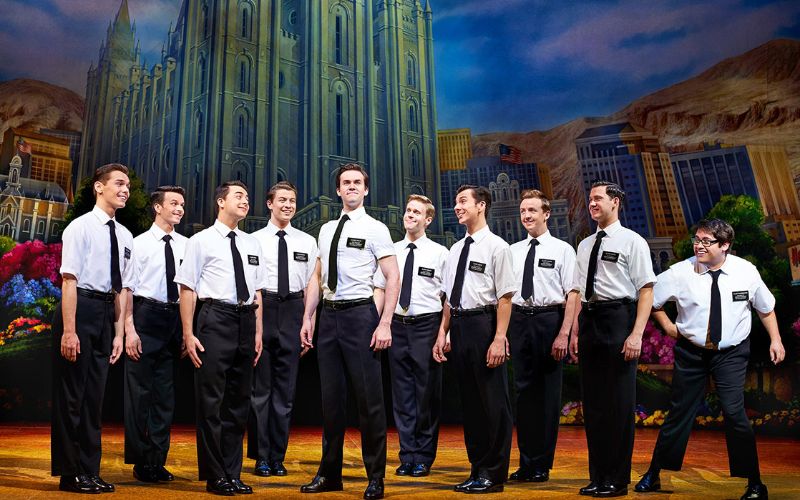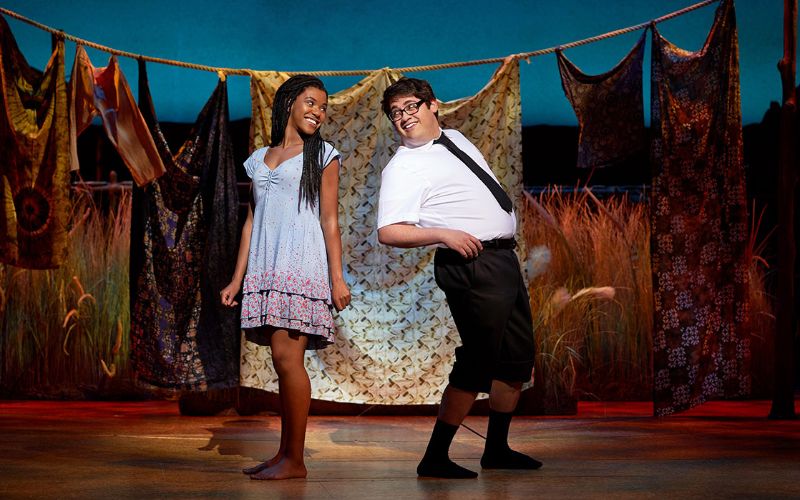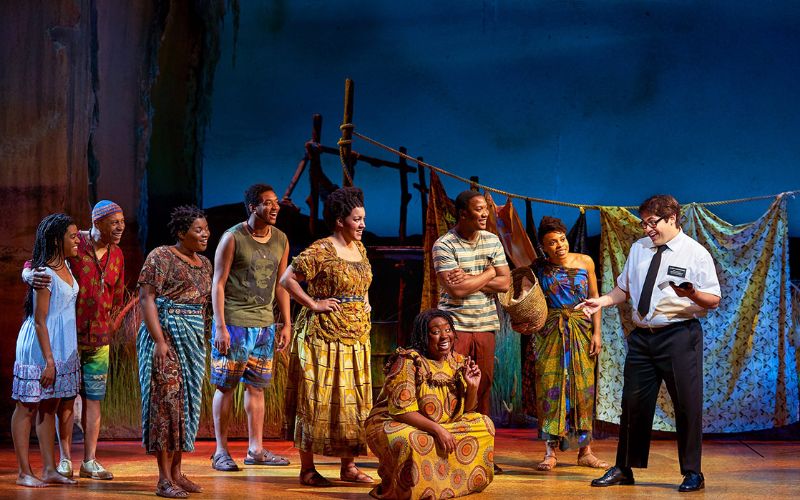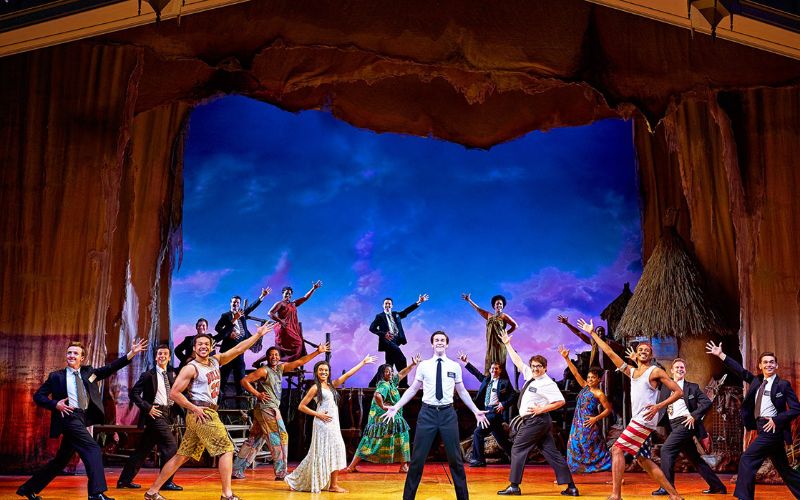 The Book of Mormon Tickets
Tickets for the Book of Mormon are available for the Bord Gáis Energy Theatre, Dublin.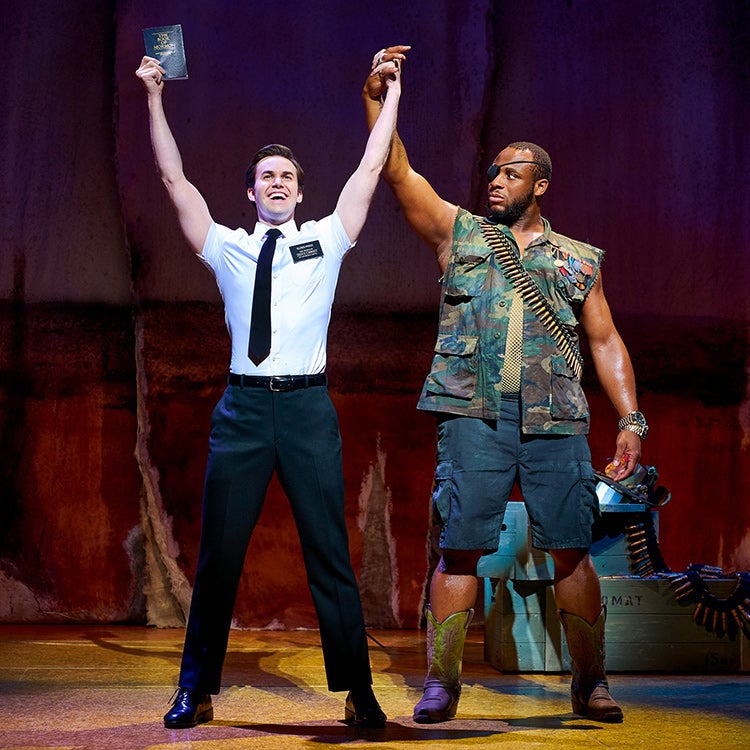 The Book of Mormon Musical Cast and Characters
The cast and characters for The Book of Mormon musical in Dublin includes the following:
Elder Price - Robert Colvin
Elder Cunningham - Conner Peirson
Nabulungi - Nicole-Lily Baisden
Moroni / Elder McKinley - Will Hawksworth
Mafala Hatimbi - Ewen Cummins
Mission President / Joseph Smith / Price's Dad - Johnathan Tweedie
General / Satan - Thomas Vernal
Please note cast and line-up are subject to change. The Book of Mormon's book, music and lyrics are written by Matt Stone and Trey Parker, the creators of South Park. Robert Lopez, behind hit musical Avenue Q, was also involved in the theatre show's production.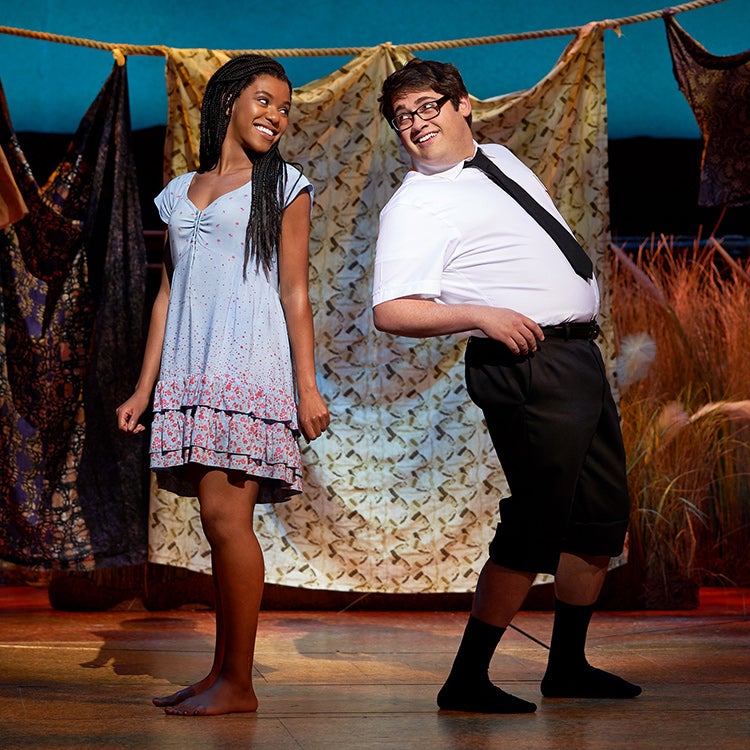 ACCESSIBILITY
The Dublin performances welcome all guests and strive to make the show accessible for everyone. Accessible seating for Bord Gáis Energy Theatre is only available from the venue.
---
Bord Gáis Energy Theatre Access Information
Map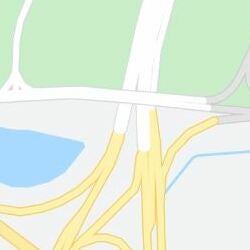 The Book of Mormon Dublin
Bord Gáis Energy
Theatre, Dublin Get Directions
FAQs
Where is the Book of Mormon musical playing in Dublin?
The Book of Mormon takes place in the Bord Gáis Energy Theatre which is located in Grand Canal Square, Docklands, Dublin 2.
How to get to the Bord Gais Energy Theatre
You can plan your most convenient route to the theatre by visiting the venues website here
Please note that in the interest of safety, security and bag checks are in place at the theatre.
When is the Book of Mormon showing in theatre and what are the performance times and dates?
The musical is running evening and matinee performances in the Bord Gáis Energy Theatre on select days from Wednesday 9 December 2020 until Sunday 3 January 2021.
How long is the running time for Book of Mormon?
The running time for the Book of Mormon theatre show is 2 hours 30 minutes, including a 20-minute interval.
Is it family friendly? Is it offensive?
The Book of Mormon is PG/explicit language as it contains adult themes and offensive language.
Can I book group tickets for 10+ people?
Yes, to make a group booking please contact the theatre directly by calling: +353 (0) 1 677 7770
Are there accessible tickets and are access facilities available?
Yes, once again you can contact the theatre directly where one of their staff will be glad to assist: +353 (0) 1 677 7770
How much are tickets for Book of Mormon musical?
Tickets for the Book of Mormon are available at various price points depending on day and location. Subject to availability, tickets can be purchased at prices starting from €26 upwards plus service fee. Please note that all tickets and prices are subject to availability.
Please note that Ticketmaster can only deal with questions and issues regarding tickets. For all other enquiries regarding the show, please visit the Book of Mormon website or contact them directly.